演讲人

介绍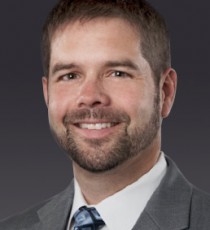 Christopher Bergey
高级副总裁
演讲主题:3D的演进,存储及内存技术的未来
演讲语言:英语
Christopher Bergey is the Senior Vice President of Devices Product Marketing and Management at Western Digital responsible for the Data Center, Client Compute, Embedded, and Mobility product offerings. Bergey's charter is to lead Western Digital's devices product portfolio, from definition and strategy to concept and customer acceptance.
Previously, Bergey was Vice President for Embedded and Integrated Systems (EIS) at Western Digital, focused on developing and driving product strategies in mobile and compute, as well as new markets including automotive, connected home, smart city and industrial IoT market segments.
Prior to joining Western Digital in 2014, Bergey has held multiple executive positions including VP of Marketing at Luxtera, VP of Mobile and Wireless at Broadcom, and Director of VLSI marketing at the Multilink Technology Corporation.
Bergey holds a Bachelor of Science degree in Electrical Engineering from Drexel University and a Master of Business Administration in Finance and Economics from the University of Maryland.
公司

介绍
西部数据
Western Digital creates environments for data to thrive. On your phone, in the cloud, across organizations—everywhere data lives, we're there to drive the innovation necessary for results today and tomorrow. New devices, new systems, new solutions, new architectures, all optimized and tuned to create the right conditions for data to realize its full potential. Western Digital solutions and technology are helping the world capture, preserve, access and transform an ever-increasing diversity of data. As an industry leader, we accept the responsibility to empower people and systems that depend on data. Western Digital® data-centric solutions are found under the G-Technology™, HGST, SanDisk®, Tegile™, Upthere™, and WD® brands.